AuthorBuzz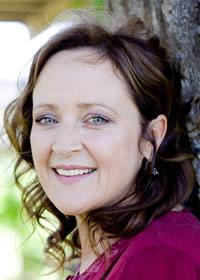 Julia London
Dear Reader,
Miss Daria Babcock heads to Scotland to help her grandmother, with high hopes for some adventure. The Laird of Dundavie, Jamie Campbell, confronts the culprit responsible for swindling his uncle. After being shot, Jamie forces Daria to return to Dundavie with him and holds her as ransom against the money her grandmother has taken from his uncle. He doesn't expect this English rose to turn Dundavie on its ear and for sparks to fly between them at every turn.
Win one of five books! Email me at
Julia.freebies@yahoo.com
for a chance to win.
Julia London
www.JuliaLondon.com