AuthorBuzz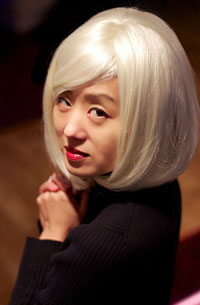 Kalliope Lee
Dear Reader,
Full moon night in Seoul. Victim of a brutal crime, beautiful, mentally troubled Jang-Mee dissociates from her body and becomes a channel for an ancestral ghost who hints at historical secrets. Seeking the ghost again, Jang-Mee becomes addicted to dangerous situations that bring her to the edge. As Sibyl tries to save Jang-Mee, Sibyl must confront her own dark nature and break through the taboos surrounding sexuality.
I'm giving away 5 copies of SUNDAY GIRL. Write to me —
klee@kalliopelee.com
— to win!
Kalliope Lee
www.KalliopeLee.com