AuthorBuzz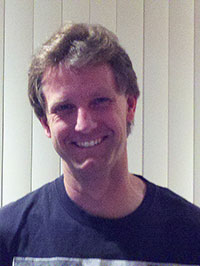 Dan Krzyzkowski
Dear Reader,
Simon Kozlowski is a 23-year-old college graduate whose life will soon change forever. When a gap-year job before law school unexpectedly falls through, Simon reluctantly agrees to work as a childcare provider for a 41-year-old single mother and her 5-year-old son. Mysteries abound in this heart-rending story of family, friends, love, and loss. Discover what has readers laughing and crying as they turn the pages. Discover the unforgettable magic of ONE-LANE BRIDGE.
Write to me at
dkrzyzkowski@hotmail.com
for a chance to win one of five free copies.
Dan Krzyzkowski
ONE-LANE BRIDGE