AuthorBuzz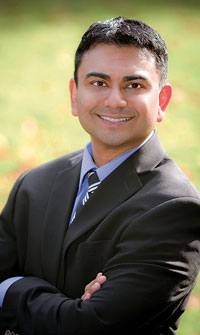 Sanjay K. Jain
Dear Reader,
This is truly a 360 degree look at well being. I had to leave out a lot of information simply because I didn't want this to become an encyclopedia. I chose the areas which seemed most relevant for today. Although some topics may seem well known, I couldn't assume everyone already knew them. However, I can guarantee that there are other topics in the book that you will find new and refreshing. In fact, there is a enough information to create 5-6 separate books with even more detail. There is a definite need out there for a single guide to sum it all up and provide a great overview. Enjoy!
The first five emails I receive (
sjain@radxperts.com
) will get a free copy of my book. Winners will be posted on my Facebook Fan page (
www.facebook.com/sanjayjainmdmba
). Please be sure to include a valid US mailing address.
Sanjay K. Jain
www.SanjayJainMD.com