AuthorBuzz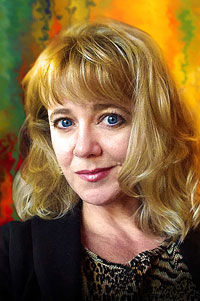 Pamela Fagan Hutchins
Dear Reader,
They say you can't go home again, but that's where disgraced paralegal and former rodeo queen Emily ends up. Broke and desperate, she takes a job with a sexy criminal attorney, where she becomes obsessed with the disappearance of the six-year old daughter of his client. She hunts across two states for the girl, as bodies pile up and her own secrets become public fodder.
The reviews are great: "Master of tension," "Intriguing," "Brilliant," and "Captivating."
I'm giving away 5 books. Write to me —
Pamela@PamelaHutchins.com
— for a chance to win!
Pamela Fagan Hutchins
www.PamelaHutchins.com