AuthorBuzz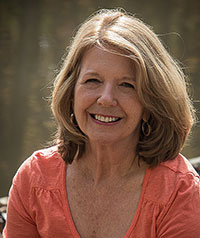 Lynne Hugo
Dear Reader,
Have you ever loved an animal? More than family? Jewel's father, a trainer, loved his horses that much. Now she thinks she might, too. The horses are easier to love than her parents, husband, daughter, or step-children. And Jewel hates her brother with good reason. Sometimes you wouldn't guess what saves a family from lies, drugs, and the scars of a whole tattered history. Or who might step up.
"...writing is beautiful...evocative, earthy, strong...a wonderful read." See this advance review with others and read the first chapter of REMEMBER MY BEAUTIES at
www.LynneHugo.com
. Contact me at
lynnehugoauthor@aol.com
to win one of five free copies.
With appreciation,
Lynne Hugo
www.LynneHugo.com