AuthorBuzz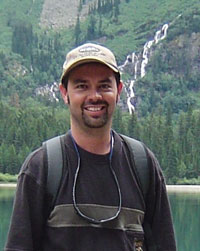 Lance Horton
Dear Reader,
FBI victim specialist Kyle Andrews is sent to Montana to assist with the investigation of a series of brutal murders. While there he meets grieving reporter Carrie Daniels, and the two suddenly find themselves caught between a frightening conspiracy and a mysterious, deadly presence. Someone—or something—is loose on Shadow Mountain. To solve the mystery of the murders, Kyle and Carrie must embark on a perilous trek into the depths of the forest, but will they survive long enough to uncover the secret others are willing to kill to protect?
To find out email me at
Lance@shadowdragon.info
and request a copy of the book. I'm giving away 5 copies!
Lance Horton
www.ShadowDragon.info