AuthorBuzz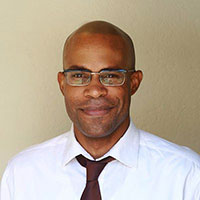 Cinque Henderson
Dear Reader,
For one year I worked as a substitute teacher: poorly paid, rarely thanked, in some of the toughest, most chaotics schools in Los Angeles. It was a doozy!  But it was also powerful, important, and transformative. Out of that job comes my new book SIT DOWN AND SHUT UP: HOW DISCIPLINE CAN SET STUDENTS FREE. It is a heartfelt and wholly original look at the most vexing issues of our time — race, class, the promise of meritocracy, the failures of politics — seen through the eyes of an unlikely source, a journeyman teacher for hire who did his best to teach and reach every child he encountered.
I'm giving away five copies free to readers. Write to me at
cinquehenderson@gmail.com
for a chance to win!
Cinque Henderson
SIT DOWN AND SHUT UP