AuthorBuzz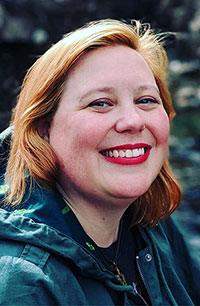 Rachel Hawkins
Dear Reader,
Writing this book meant I got to turn one of the most famous 19th century Gothic novels into a uniquely 21st century Southern Gothic, putting these iconic female characters into the most affluent parts of my home state of Alabama. Twisting Jane Eyre's famous love triangle into a domestic thriller is easily the most fun I've ever had as a writer.
I'm giving away five books. Write to
rachel.moore.hawkins@gmail.com
with the subject line "THE WIFE UPSTAIRS Giveaway" to enter!
Happy Reading!
Rachel Hawkins
THE WIFE UPSTAIRS