AuthorBuzz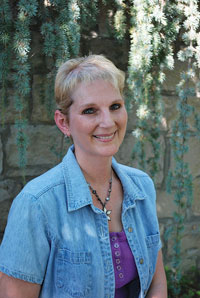 Robin Lee Hatcher
Dear Reader,
If you enjoy inspirational romance, don't miss HEART OF GOLD by Christy Award-winning bestseller, Robin Lee Hatcher. This western story, set during the Civil War, has a heart-warming, positive message about accepting others.
Shannon Adair is a proud Southern woman who balks at leaving her beloved Virginia when her minister father accepts a position with a church in the rough and tumble gold rush town of Grand Coeur in Idaho Territory.
Wells Fargo driver Matthew Dubois has little in common with Shannon. But he's desperate to find a wife to care for his young nephew once his widowed sister dies and Shannon—volunteer caregiver to Matthew's ailing sister—seems perfect. However, Shannon has little interest in a man who is neither a Southerner nor a gentleman... and too much pride to marry if not loved.
Five who e-mail their postal address to
Info@NancyBerland.com
, with the words "HEART OF GOLD" in the subject line, will receive a free copy of the book.
Robin Lee Hatcher
www.RobinLeeHatcher.com