AuthorBuzz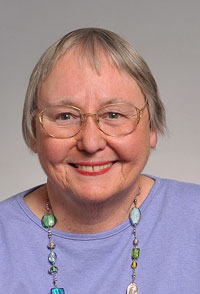 Carolyn Hart
Dear Reader,
I love the Topper books and Blithe Spirit and thought it would be a hoot to write about a ghost. In search of my ghost, I popped to Heaven (in my imagination) and met Bailey Ruth Raeburn, late of Adelaide, OK, a bright, funny, impetuous redhead. Bailey Ruth arrives back on earth Oct. 1 in GHOST GONE WILD and this time she may never make it back to Heaven!
I'm giving away five books to readers who like to laugh. Write to
carolynghart@gmail.com
for a chance to win.
Carolyn Hart
www.CarolynHart.com
"A hoot ... Seasoned with wit and the supernatural." —
Boston Globe
"Funny and witty and original ... This ghost is just plain fun to pal around with." —
Deseret Morning News
, Salt Lake City