AuthorBuzz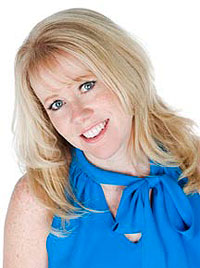 Maureen Hancock
Dear Reader,
Have you ever wondered what happens when we die? Where do we go? Is there a way to communicate with our loved ones in heaven? After two near-death experiences I began to see, hear, and sense spirits all around me.
In my book I share my journey to help the terminally ill, assist detectives in finding missing children, and aid parents who have lost children.
Several parents with children in heaven have shared their heart-warming stories of life after grief in my book. My own sister shares her story of survival after her only son passed away.
I hope you take away many tools that help open your intuition, live life to the fullest, and ease fears about death.
Visit my website
www.MaureenHancock.com
or email:
mdhancock@comcast.net
to be entered in a contest to win a free phone reading. I'm also giving away five autographed copies of the book.
Maureen Hancock