AuthorBuzz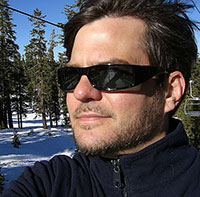 Graham Guest
Dear Reader,
WINTER PARK is a darkly funny tale of two unlikely friends: Eric Swanson, a drug-addled philosopher from Colorado, and Harris Birdsong, an epileptic, synaesthetic savant from the deep south. At a rodeo camp in West Texas, each tries to outrun his troubled past as their comic adventure belies a tragedy of racism, sexism, substance abuse, and murder. WINTER PARK is experimental literary fiction.
Email me at
graham@mosesguest.com
for a chance to win one of five signed copies.
Very best,
Graham Guest
www.graham-guest.com