AuthorBuzz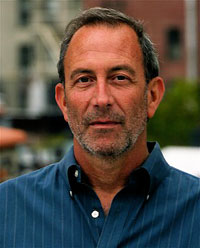 Paul Grossman
Dear Reader,
It's the last days of the Weimar Republic. Beautiful girls are disappearing... sleepwalking through the streets of Berlin. Willi Kraus may be the most famous detective in Germany—but he's a Jew. And the Nazis are on the rise. He's seen some awful things in life. Fought behind enemy lines. Captured serial killers. But his forays into the upper echelons of the Nazi Party lead to discoveries that shock even him....
The darkest recesses of human depravity.
REVIEWS:
"A thrilling mystery" —
Washington Post
"A riveting debut novel" —
Boston Globe
Kirkus
, Best Debut Fiction of 2010
NPR, Best Mystery list 2010
Library Journal
, starred review
THE SLEEPWALKERS roars through 1932 Berlin like a Messerschmitt fighter." —Gregg Hurwitz,
New York Times
bestselling author of
They're Watching
"Paul Grossman has re-created Germany on the eve of the Third Reich with extraordinary skill, sensitivity, and narrative flair." —David Liss, bestselling author of
The Devil's Company
For a chance to win one of five free, signed copies and a special gift, please contact me through
www.PaulGrossmanWriter.com
!
My very best to you. I hope you enjoy!
Paul Grossman