AuthorBuzz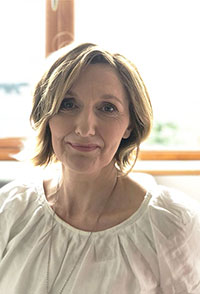 Anne Griffin
Dear Reader,
Have you ever wondered what it would be like to chat with the dead about what they wished they could have done while alive? Meet Jeanie Masterson, a Funeral Director in a small Irish midland's town, who can do just that. Jeanie listens to those clients asking for her help while struggling with how her own life has ended up — tied to the family business and her comfortable marriage — and wonders, is it too late to run.
If you are a fan of Anne Tyler and Richard Russo, you will love LISTENING STILL. I'm giving away 5 copies! For a chance to win, email:
annegriffinwriter@gmail.com
.
Anne Griffin
AnneGriffinWriter.com