AuthorBuzz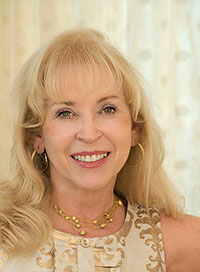 Amelia Grey
Dear Reader,
Every romance reader loves a bad boy hero.
In LAST NIGHT WITH THE DUKE, Griffin has never lived down his reputation as a rake. But hiring a chaperone for his sisters is the only thing on his mind — until he meets the intriguing Esmeralda. In ways he couldn't have expected, she arouses more than his curiosity.
As a chaperone, Esmeralda considered herself too sensible to fall for a scoundrel, but that was before she met one of London's most notorious rakes.
Email me at
ameliagrey@comcast.net
for a chance to win one of five signed copies.
Amelia Grey
AmeliaGrey.com