AuthorBuzz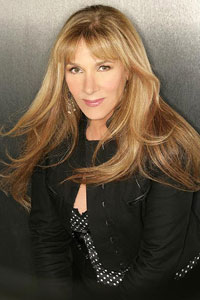 Heather Graham
Dear Reader,
We're stepping out of the center of London and heading for Highgate and Highgate Cemetery with BLOOD NIGHT. Because once upon a time — in the not-too-distant past — there were rumors that a vampire lurked the grounds. Now the Krewe, of course, are federal agents and they can't operate on foreign soil. But they also can't turn down family and friends when a helping hand is needed.
Cheyenne and Andre Rousseau (from
The Seekers
) receive a call from Cheyenne's cousin — murder is happening in Highgate, and they just might fall under suspicion themselves.
Naturally, they're on their way.
I've had a chance to visit Highgate. I love the differences between a graveyard (buried at the church) and a cemetery (a special land set aside). There's nothing like visiting some of the incredible tombs at Westminster... and there's nothing like Highgate.
The history and art are rich though, like so many similar places, there were years when it fell into ruin. Now, of course, it is tended and cared for — and still beautifully wild and filled with stories of people and times gone by.
I had a great deal of fun taking Cheyenne and Andre out of the States... and across the pond.
I certainly hope that you enjoy their travel!
Please write to
1001DarkNights@gmail.com
for a chance to win one of five copies.
Heather Graham
www.1001DarkNights.com