AuthorBuzz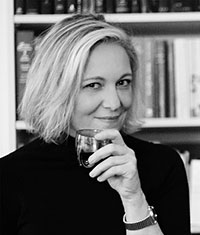 Stephanie Gangi
Dear Reader,
Two a.m., you're wide awake, you can't sleep. Memories, conversations, faces churn above you in the dark. The ghosts hover — your lost love, your broken heart, your desperate desire.
The ghosts rise ...
Welcome to THE NEXT. Joanna falls in love with a much younger man. Ned leaves her in her hour of need and the betrayal is so profound, her anger so deep, that Joanna the ghost sets out on a mission — to make Ned pay — so that she can finally let go of her pain and leave the world behind. Along the way, she reexamines the bonds of love for her daughters, her faithful dog, and, most importantly, the woman she once was.
I hope you enjoy reading my book as much as I enjoyed writing it! For a chance to win a copy of THE NEXT, email
Erica.Martirano@stmartins.com
.
Happy reading,
Stephanie Gangi
www.SGangi.com