AuthorBuzz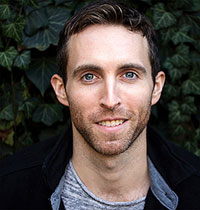 Will Dowd
Dear Reader,
When I was struck with a serious bout of writer's block, I did what all New Englanders do when they have nothing to talk about: I talked about the weather.
The result is AREAS OF FOG, a witty and poetic journey through one year of inner and outer weather. Full of humor and literary anecdotes, this fun, breezy read will delight fans of Billy Collins and Bill Bryson. 
"An absolutely beautiful read." — WBUR's
Radio Boston
.
Write to me at
willdowdwriter@gmail.com
for a chance to win one of five free books!
Will Dowd
www.WillDowd.net