AuthorBuzz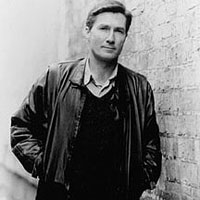 Garry Disher
Dear Reader,
Readers tell me, "I don't approve of Wyatt, but I want him to win."
There's something appealing about heist novels and anti-heroes. Perhaps we all have a secret desire to pull the perfect crime. We'll never do it, but it's fun to walk in the shoes of someone, like Wyatt, who's not constrained by doubts and scruples.
It was enormous fun for me to go robbing with him again. And clearly he'd been missed. When I toured the States two years ago, readers mobbed me holding pulpy little out-of-print WYATTs, begging me to write another. I was happy to oblige, and to my delight, WYATT won Australia's Crime Novel of the Year and earned rave reviews.
For more information on my books and writing, visit
www.GarryDisher.com
.
Best wishes,
Garry Disher