AuthorBuzz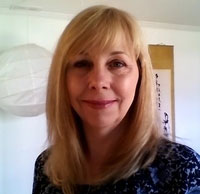 Nicole R. Dickson
Dear Reader,
In the Shenandoah Valley I found a character — an Iraq War widow living on a farm. I found a Civil War soldier marching through that same land long ago. There is a space between here and now and there and then. In that space, these two find their way home from the chaos of war — separate yet together. Come walk these old Southern roads and spend a while sitting in the shade as the great Shenandoah sings us their story.
I'm happy to offer a 5 book giveaway. Email
contact@nicolerdickson.com
for a chance to win one.
Nicole R. Dickson
NicoleRDickson.com