AuthorBuzz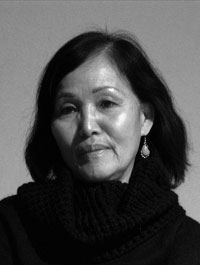 Maija Rhee Devine
Dear Reader,
A Romeo and Juliet live in married bliss. That's how Gui-yong and Eum-chun enjoy life in Korea in 1949. Soon, they must accept the unthinkable — invite a woman into their home to bear them a necessary male child. Their five-year-old daughter, Mi-na, knows her being a girl has caused the disaster. The Korean War breaks out and tears flesh and souls. The separated couple wage a war to keep their love ablaze.
I'm giving away five books. Write
maija_devine@hotmail.com
for a chance to win one!
Maija Rhee Devine
www.MaijaRheeDevine.com
Chosen as a 2013
Kirkus Review
Stars & Recommended Books List in Fiction & Literature Finalist in The 2013 USA Best Book Awards in Fiction/Historical and Fiction/Multicultural categories.
"... a realistic sketch of a Korea that few Westerners have seen... rich with emotion...achingly beautiful. A complex, uniquely Korean love story that shouldn't be missed." — Kirkus Reviews  http://www.MaijaRheeDevine.com