AuthorBuzz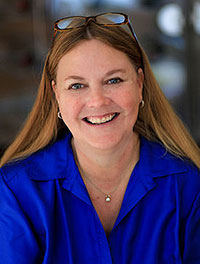 Dee Davis
Dear Reader,
I've always loved soap operas! And so when Julie Kenner approached me about creating a series of novellas written in the style of the great TV soaps, I was all in. Over the past two years, we've worked hard to build Storm, Texas.  A place full of love and laughter, passion and pain, sex and scandal — and people we hope you'll come to care about as much as we do.  As the season draws to a climax, I am proud to present the season ending episode...THUNDER ROLLS.  Get ready! The storm is coming!
Please write to
risingstormbooks@gmail.com
for a chance to win one of five copies of the ebook.
Dee Davis
RisingStormBooks.com