AuthorBuzz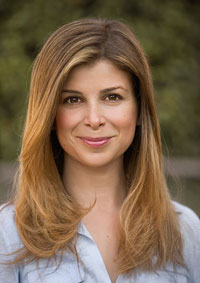 Laura Dave
Dear Reader,
What would you do if your life fell apart? Annie Adams, a syndicated travel columnist, gets married to a man she's known for less than three months—only to wake up in a desolate town in Western Massachusetts, feeling like she's chosen her new life on the rebound. 
My new novel, THE FIRST HUSBAND, revolves around issues of heartbreak, loneliness, and redemption. As Annie wrestles with her breaking marriage and questionable choices, she stumbles upon the place where she finally feels like she belongs—and struggles to figure out how to stay there.
"A fresh, funny take on the search for a soulmate." —
People Magazine
"Playful, unpredictable and emotionally resonant." —
USA Today
"A decadent novel... with an ending as satisfying as cream cheese frosting" —
Marie Claire
I hope you'll visit
www.LauraDave.com
to find out more about THE FIRST HUSBAND. I'll be giving away five books to the first five people who write me at the website.
Yours,
Laura Dave