AuthorBuzz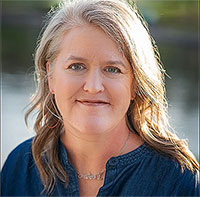 Amy Weinland Daughters
Dear Reader,
Do you ever get the sinking feeling that we really are living in a culture of divisiveness that's beyond repair? If so — have you ever considered that the hope we all so desperately need may be sitting right next to us, or waiting across town, or even at the other end of a screen?
DEAR DANA is a story of connecting, relationships, unity, grief, and love — most of which was conducted via the U.S. Mail.
Foreword Reviews
calls it "an inspirational memoir about caring for friends near and far by reviving a lost art."
Are you ready for an infusion of hope?
Click here
to enter to win one of 5 FREE signed copies!
Amy Weinland Daughters
AmyDaughters.com