AuthorBuzz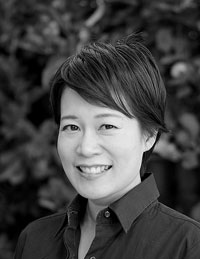 Yangsze Choo
Dear Reader,
Li Lan, a young Chinese woman in lush, 1890s colonial Malaya, hopes for a favorable marriage. But the proposal she receives from the wealthy Lim family is for their dead son, who begins to shadow her mirror and her dreams.
Set in the elaborate world of the Chinese afterlife, with its ghost cities, paper servants, and burned funeral offerings, THE GHOST BRIDE is Oprah.com's Book of the Week, a Carnegie Medal nominee and a Goodreads Choice Award finalist for Best Fantasy.
Write to me —
yangszechoo@gmail.com
— for a chance to win one of five signed copies!
Yangsze Choo
YSChoo.com