AuthorBuzz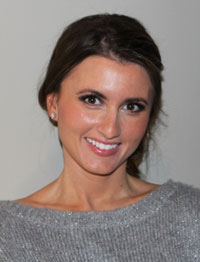 Kimberly P. Chase
Dear Reader,
New Adult Science fiction is blasting off... All Aurora Titon's ever wanted was to leave her life behind for the stars. Training as the first female astronaut at the Apollo Academy is a dream come true. Her life would be perfect if it weren't for her unreciprocated crush on a fellow student, the sexy astronaut bent on making her life miserable, and the fact that someone keeps trying to kill her.
"I am obsessed with this book!" -Cora Carmack,
NYT
Bestselling author of LOSING IT.
Email
contests@theapolloacademy.com
for a chance to win a free copy of THE APOLLO ACADEMY!
Kimberly P. Chase
www.KimberlyPChase.com