AuthorBuzz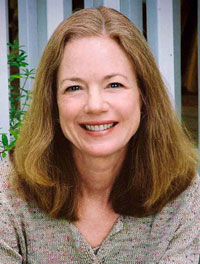 Carol Cassella
Dear Reader,
Though HEALER began as pure fiction, my own life took an ironic and eerily parallel path to that of my protagonist Claire Boehning, a doctor who watches her privileged life turn inside out when her husband's biotech venture collapses in a storm of accusations and lies. I write from my heart as a doctor, a wife and mother, and now a struggling survivor of the real estate debacle that took my own husband's job. I feel blessed to be coming out the other side, but I have a profound appreciation for how this recession has affected family relationships and personal values.
Putting your heart on the page for readers is both frightening and exhilarating, and ultimately a novel is the product of both our imaginations—yours and mine. I hope you find HEALER engaging, illuminating and, above all, entertaining. Thank you so much for sharing the journey!
I love, love hearing from readers. You can reach me directly through my website at
www.CarolCassella.com
.
All my best,
Carol