AuthorBuzz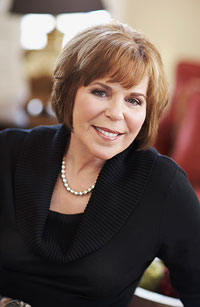 Robyn Carr
Dear Reader,
In SUNRISE POINT, the finale of my 2012 Virgin River trilogy, after serving in the Marines, Tom Cavanaugh's come home to Virgin River to take over his family's apple orchard and settle down. He has a vision of the perfect woman for him: sweet, decent, a good family background, educated, maybe a little naive. The marrying kind.
Nothing like single mom Nora Crane. She has an education all right—from the school of hard knocks, but she's not too proud for the back-breaking labor picking apples at the Cavanaugh orchard to support her two daughters.
Tom can't keep his eyes off the striking single mother, but Nora's reluctant to get involved with the boss. She needs that job! But in Virgin River, love has a way of changing minds and warming hearts.
I'll send a copy of
Redwood Bend
, the second book in my 2012 trilogy, to five who email
Contest@NancyBerland.com
by 4/30/12 with "SUNRISE POINT" in the subject line.
Robyn Carr
RobynCarr.com