AuthorBuzz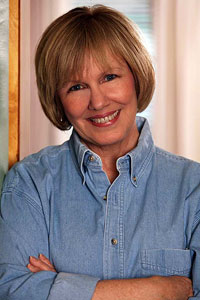 Kate Carlisle
Dear Reader,
In A COOKBOOK CONSPIRACY, bookbinder Brooklyn Wainwright is asked by her sister Savannah to restore an antique cookbook as a gift for her friend, celebrity chef Baxter Cromwell, who's opening his newest restaurant. But shortly after receiving the rare cookbook, Baxter is found dead. Savannah is seen kneeling over him, bloody knife in hand, and the cookbook has disappeared. Brooklyn knows her sister didn't kill him. Does she track down the killer first—or the cookbook? If she finds one, will she find the other?
I'm giving away five signed copies of A COOKBOOK CONSPIRACY so write me at
Kate@katecarlisle.com
for a chance to win!
Visit
KateCarlisle.com
for the latest news, excerpts, games, giveaways, and more.
Kate Carlisle