AuthorBuzz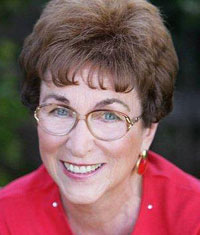 Margaret Brownley
Dear Reader,
There are laughs aplenty—and serious moments, too—in DAWN COMES EARLY, the March 13 launch book in my The Brides of Last Chance Ranch inspirational romance series.
Shortly after dime novelist Kate Tenney's latest book is banned in her hometown of Boston, she answers an ad to become "heiress" to a cattle ranch in Arizona Territory. There's one catch: If chosen, she can't marry. Kate doesn't mind; she doesn't trust men anyway...
...until Kate goes out West and meets Luke Adams, the town blacksmith. He awakens feelings Kate has never known. That, coupled with life on the ranch being far harder than she ever imagined, and Kate has trouble falling asleep at night. Not good, since working sunup to sundown means DAWN COMES EARLY on a ranch!
Don't miss the chance to win an alarm clock with an iPod docking station by visiting my Facebook page and signing up to receive my Daily Happy Thought.
Margaret Brownley
www.MargaretBrownley.com