AuthorBuzz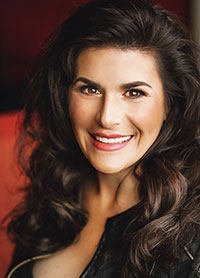 K. Bromberg
Dear Reader,
It's been a year since I delved into the world of Sunnyville and the Malone brothers in my Everyday Heroes series. While you loved Grant, Grady, and Grayson, many of you were curious about the smart-mouthed, tell-it-like-it-is best friend, Desi Whitman. Control is Desi's story. I can't wait for you to laugh at her sharp tongue and swoon as Reznor tries to calm her fears and win her over.
I hope you enjoy her story as much as I did writing it.
Please write to
1001DarkNights@gmail.com
for a chance to win one of five copies.
Kristy
www.1001DarKnights.com