AuthorBuzz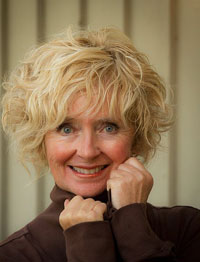 Ronda Beaman
Dear Reader,
All my life I wanted to be noticed and adored, but my parents were better looking and more talented than me, and they would be the first to tell you so... I wanted to sing, or dance, or just be famous...but because of the stiff competition at home that didn't seem likely, so I earned badges. OK, I over-earned badges.
I had so many badges, I had to wear two sashes, with all my other pins for service and ribbons for cookie sales, I looked like the General Patton edition of Barbie. And I didn't stop there, if there was an award, prize, ribbon or honor to be had, I was there!
Can you relate to over-doing things thinking it will earn you some notice, some attention, or maybe some love? Do you like memoirs from writers like David Sedaris or Bill Bryson? Then I am sure you will enjoy my newest book, LITTLE MISS MERIT BADGE!
I would love to give away 5 signed copies, plus send you your very own merit badge and antique Girl Scout pin for reading LITTLE MISS MERIT BADGE. To enter and add your comments, please visit my website:
www.LittleMissMeritBadge.com
.
With merit,
Ronda