AuthorBuzz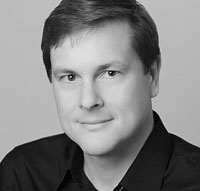 James Barney
Dear Reader,
Ready for a techo-thriller that will make you think... about the universe?
In 1959, in a remote region of West Virginia, a secret government experiment went terribly awry. In desperation, President Eisenhower ordered the lab sealed shut and all its records destroyed. Now, fifty-four years later, something from the lab has emerged.
#1
NYT
bestselling author Douglas Preston says, "The Joshua Stone is an epic thriller — vivid, fast moving, and beautifully imagined... [A] fascinating and brilliantly original story. I highly recommend it!" From
Publishers Weekly
: "Barney follows his Thriller Award-finalist debut, 2011's
The Genesis Key
, with an engrossing standalone that combines biblical history and modern science."
Write me at
james@jamesbarney.com
for a chance to win 1 of 5 copies. I look forward to hearing from you!
James Barney
www.JamesBarney.com
www.facebook.com/AuthorJamesBarney