AuthorBuzz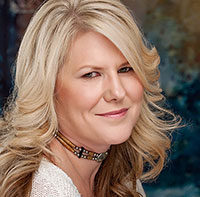 Kristen Ashley
Dear Reader,
I had no idea how fast I was about to fall when Judge Oakley strolled across Chloe Pierce's path with a comment about her high heels and started the process of stealing Chloe's heart...and mine. But I took that plunge happily and now I'm delighted you get to do it too!
Please write to
1001DarkNights@gmail.com
for a chance to win one of five copies.
Kristen
TheBlueBoxPress.com/