AuthorBuzz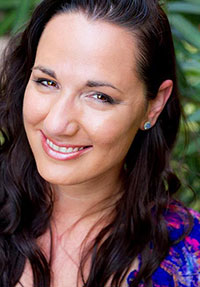 Jennifer L. Armentrout
Dear Reader,
I cannot wait for you to read A KINDOM OF FLESH AND FIRE. This has been one of my all time favorite books to write as I've fallen so very much in love with these characters. So many things happen and change for Poppy and Hawke. Exploring their dynamics and character arcs has been so much fun. Nearly as much fun as seeing how many times Poppy threatens to stab Hawke... or actually succeeds in doing it. The world really expands in AKOFAF. So what can you expect?  
Full of action—hello, epic battle scenes coming your way!
Answers—there are some pretty big reveals here, guys!
New faces—you get to spend a lot more time with Kieran, Delano and Naill, but you also get to meet a few of Kieran's family members and more!
Romance – oh boy, guys, you're going to be fanning yourself. I promise. And the romance here? *Heart squeeze*
Twists—you are in for a wild ride!
 
Please write to
1001DarkNights@gmail.com
for a chance to win one of five copies.
I hope you guys love it as much as I do. Happy reading! 
Jen   
www.1001DarkNights.com