AuthorBuzz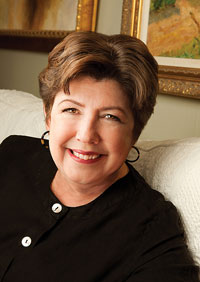 Mary Kay Andrews
Dear Reader,
I love chatting with book clubs about my work—either in person, if the club is located within hollerin' distance of me, or through a call-in or Skype. Usually the chat lasts from 30-45 minutes. June and July will be super busy for me, with the release of my summer book, LADIES' NIGHT, but aside from that we pretty much schedule book clubs year-round. Also, lots of book clubs come to my book signings as a group field trip! If you'll contact my marketing maven Meg, at
Meg@marykayandrews.com
, we'll get you set up for a chat — and maybe even surprise your club by sending some fun little giveaways!
All my best,
Mary Kay Andrews
MaryKayAndrews.com