AuthorBuzz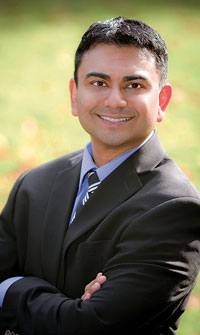 Sanjay K. Jain
Dear Librarians,
This is truly a 360 degree look at well being. I had to leave out a lot of information simply because I didn't want this to become an encyclopedia. I chose the areas which seemed most relevant for today. Although some topics may seem well known, I couldn't assume everyone already knew them. However, I can guarantee that there are other topics in the book that you will find new and refreshing. In fact, there is a enough information to create 5-6 separate books with even more detail. There is a definite need out there for a single guide to sum it all up and provide a great overview. Enjoy!
Sanjay K. Jain
www.SanjayJainMD.com
"Libraries would do well to purchase OPTIMAL LIVING 360" —
Library Journal
Optimal Living 360
/ Sanjay K. Jain / Greenleaf Book Group / Hardcover
Price: $19.95 / ISBN: 978-1608325832 / Published: February, 2014
---
Sanjay K. Jain is one of our featured authors this week.
Click here
to view his reader comments and feel free to use them in your newsletters.