AuthorBuzz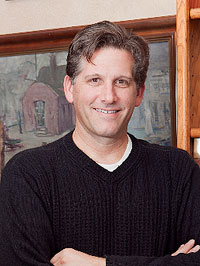 A. J. Carlisle
Dear Librarians,
If your patrons are looking for a hot new young adult epic fantasy series, look no farther!
The players: Clarinda's a beautiful Venetian sea merchant, fated to be a powerful Norn witch. Ríg's a heartthrob Hospitaller knight, unsure whether he's a priest or warrior.
The book: In THE CODEX LACRIMAE: THE MARINER'S DAUGHTER AND DOOMED KNIGHT these two star-crossed teenagers might just find romance amidst fantastic creatures from Norse mythology, a besieged medieval castle, and the return of an ancient evil!
Hope you enjoy!
A. J. Carlisle
AJCarlisle.wordpress.com
P.S. Here's a chapter excerpt & link to my website:
ajcarlisle.wordpress.com/artifactsofdestiny/book-i-the-codex-lacrimae-pt-1/sample-chapters/
The Codex Lacrimae
/ A. J. Carlisle / A.J. Carlisle / Paperback; 346 Pages
Price: $26.99 / ISBN: 978-0786752881 / Published: May, 2012
---
A. J. Carlisle is one of our featured authors this week.
Click here
to view his reader comments and feel free to use them in your newsletters.