KidsBuzz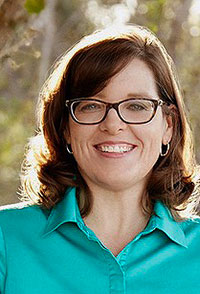 Jennifer Swanson
Dear Reader,
While many of my books have been about STEM, what few people realize is that I'm a huge military history geek, too. Of course, that might have something to do with the fact that I attended the U.S. Naval Academy where you study a lot of military history. Add in my love of mysteries, spies (and a bit of humor) and you have this book.
In SPIES, LIES, And DISGUISE: THE DARING TRICKS AND DARING DEEDS THAT WON WORLD WAR II, I wanted to highlight some of the little-known top-secret military operations of WWII. These were carried out by daring men and women who were recruited to end the war as fast as possible, using whatever means they could.
I wrote this book for history buffs who love World War II and kids who are intrigued by stories of spies, secrets, and wacky plans.
Email
Jennifer@JenniferSwansonBooks.com
to enter to win a free copy. I hope you'll enjoy reading it.
Jennifer Swanson
Presenter World Science Festival 2019, National Book Festival 2019
STEMTuesday creator (
www.STEMTuesday.com
)
www.JenniferSwansonBooks.com
"Swanson's conversational, anecdote-rich book highlights some of the most intriguing and surprising undercover figures of the war... Well-illustrated and stuffed with sidebars, the book provides plenty of entry points for the curious (and perhaps impatient) reader. —Mark Athitakis, "Five Great Books To Teach Kids About WWII",
Kirkus
"Ho hum history? Not in Jennifer Swanson's hands. This fast-paced and fascinating book will have young readers turning its pages faster than you can say, "Operation Mincemeat." And they might just give themselves code names, too!" —Candace Fleming, Award-winning author of
Amelia Lost
and
The Family Romanov
"This book will capture your attention from the very beginning! The author declares that this nonfiction title is "not your typical World War II book," a claim turns out to be very true. Readers will learn about top-secret ways countries that were involved in WWII tried to end the war in addition to other interesting facts, including a list of famous spies (Julia Child and Roald Dahl, for example). There are captioned photographs along with illustrations by Kevin O'Malley throughout the book. Text boxes of information, along with the photographs and illustrations, make this a great choice for reluctant readers as there is not a lot of text on each page. The book is written in a conversational tone, which readers will enjoy. Your students who want to know everything about WWII will love this book, as well as any history fans. When teaching a lesson about WWII, classroom teachers and librarians can use this title to pull out engrossing facts and to explore primary sources. It is well organized with typical nonfiction text features." Recommended. —
School Library Connection
, Valerie Byrd Fort, Instructor, University of South Carolina School of Library & Information Science, Columbia, South Carolina
Spies, Lies, and Disguise / Jennifer Swanson / Bloomsbury Children's Books

Price: $21.99 / ISBN: 978-1681197791 / Published: November, 2016

Ages 9-11 / Middle Grade Nonfiction