KidsBuzz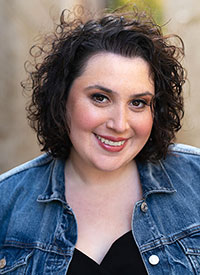 Lauren Magaziner
Dear Reader,
What if YOU got to be a detective? Which clues would you examine? Which suspects would you investigate? What choices would you make?
When I started writing the Case Closed series, I wanted to create an interactive mystery that lets the reader be the detective. I hoped that kids would fall in love with a gamebook format the way I did as a kid.
The feedback is even better than my wildest dreams: I hear about kids who won't put the books down, who are writing their own interactive stories, who are rereading to find every possible plot, who are becoming obsessed with solving puzzles.
Because the reader makes all the decisions in these books, kids get to write the stories with me in real time. I'm honored to be part of their reading journey and delighted that so many kids have connected with this series.
For a chance to win a signed copy of the newest Case Closed, book email me at 
lauren@laurenmagaziner.com
.
Happy sleuthing,
Lauren
www.LaurenMagaziner.com
Twitter:
@laurenmagaziner
Facebook:
laurenmagazinerbooks
Instagram:
@laurenmagaziner
  "Blends the fun of interactive stories with a suspenseful mystery and delightful characters." —
Booklist
"The 'choose your own adventure' format adds a fun twist, offering readers different options, like whom to interview, what to examine, and which clues to follow. An entertaining romp that will appeal to fans of humorous mysteries." —
SLJ
Danger on the Dig / Lauren Magaziner / HarperCollins

Price: $7.99 / ISBN: 978-0063207356 / Published: May, 2022