KidsBuzz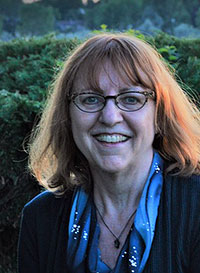 Penelope Kaye
Dear Reader,
Planning a virtual or in person trip to Yellowstone National Park? Then you'll want to share your adventure with Fiona, a precocious little girl who "absolutely, definitely" does not like the rotten egg smell emanating from the geysers and mud pots.
In her opinion, "It is gross. It makes me gag. It is wa–a–a–y too stinky for me."
However, much to her surprise, she finds a host of others who don't seem to mind it at all. Who are they, and will they help change her mind?
With more than thirty visits to Yellowstone National Park, I'm thrilled that the setting of my first picture book encapsulates my vivid memories of majestic landscapes, unpredictable buffalo, Old Faithful eruptions, and, of course, the rotten egg scent.
Kids and adults alike will commiserate with Fiona's saga while enjoying the beautiful illustrations. For an opportunity to win a signed copy of I DO NOT LIKE THE ROTTEN EGG SCENT IN YELLOWSTONE NATIONAL PARK, you can email me at
penelopekaye451@gmail.com
.
See you in the Park!
Penelope Kaye
ps2710.com
I Do Not Like the Rotten Egg Scent in Yellowstone National Park / Penelope Kaye / Mascot Books

Price: $19.95 / ISBN: 978-1637553473 / Published: November, 2022

Ages: 4-8 / Picture book