AuthorBuzz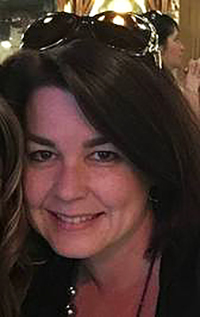 Joanna Wylde
Dear Librarians,
Sometimes you have a background character who comes to life and starts demanding her own story, which is how I found myself writing this story about Peaches Taylor.
Peaches was a badass waitress from the Starkwood Saloon but waiting tables wasn't enough for her. She wanted to be the boss. She had a plan to make that happen, too, but then Eli King came home and ruined everything.
This isn't the first time she's had to deal with him — the two of them have been at each other's throats since they were kids. When she was six she shoved a spider down his pants. When he was ten he locked her in a closet overnight. Then she hot-wired his car at seventeen and things got ugly...
They're adults now and the Starkwood isn't a toy to fight over — it's the hill they'll die on. No prisoners. No compromises. No mercy.
Peaches Taylor and Eli King are going to war.
Joanna Wylde
www.1001DarkNights.com
Eli's Triumph
/ Joanna Wylde / Evil Eye Concepts / Paperback
Price: $9.99 / ISBN: 978-1970077223 / Published: May, 2019
---
Joanna Wylde is one of our featured authors this week.
Click here
to view her reader comments and feel free to use them in your newsletters.