AuthorBuzz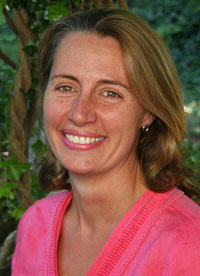 Maureen Healy
Dear Librarians,
Ever see your library user walk-in needing to smile more? Feeling happier with their kids? And probably more resilient to life's challenges? If you answered yes to any of these than this book is perfect for them!
GROWING HAPPY KIDS: HOW TO FOSTER INNER CONFIDENCE, SUCCESS AND HAPPINESS was written by me to help the everyday parent, teacher or adult nurturing a child and wanting them to be happier. This book shares my global experience helping children develop a deeper sense of confidence – what I call inner confidence, and have come to understand is the foundation for a child's happiest life. (Of course, adults become happier too).
With twenty years of experience, I draw on my background in child psychology, parenting and spirituality to guide adults to a deeper understanding of what confidence is, how to spark it in our youngest ones and also what it has to do with lifelong happiness. The book begins as I leave for my trip to live at the Base of the Himalayas and takes you to the present day – where I am inwardly strong and my happiest in Asheville, North Carolina.
Also, I wrote this book so any adult from any faith tradition could pick it up and make it work in their lives — because I know at the core of each of us is the wish to be happier and spark that in our children.
You may also want to check out my video book introduction at:
www.GrowingHappyKids.com/node/55
.
Be well and happy,
Maureen Healy
Growing Happy Kids
www.GrowingHappyKids.com
Growing Happy Kids
/ Maureen Healy / HCI / Paperback; 264 Pages
Price: $14.95 / ISBN: 978-0757316128 / Published: March, 2012
---
Maureen Healy is one of our featured authors this week.
Click here
to view her reader comments and feel free to use them in your newsletters.